Digital Dinner Club No. 3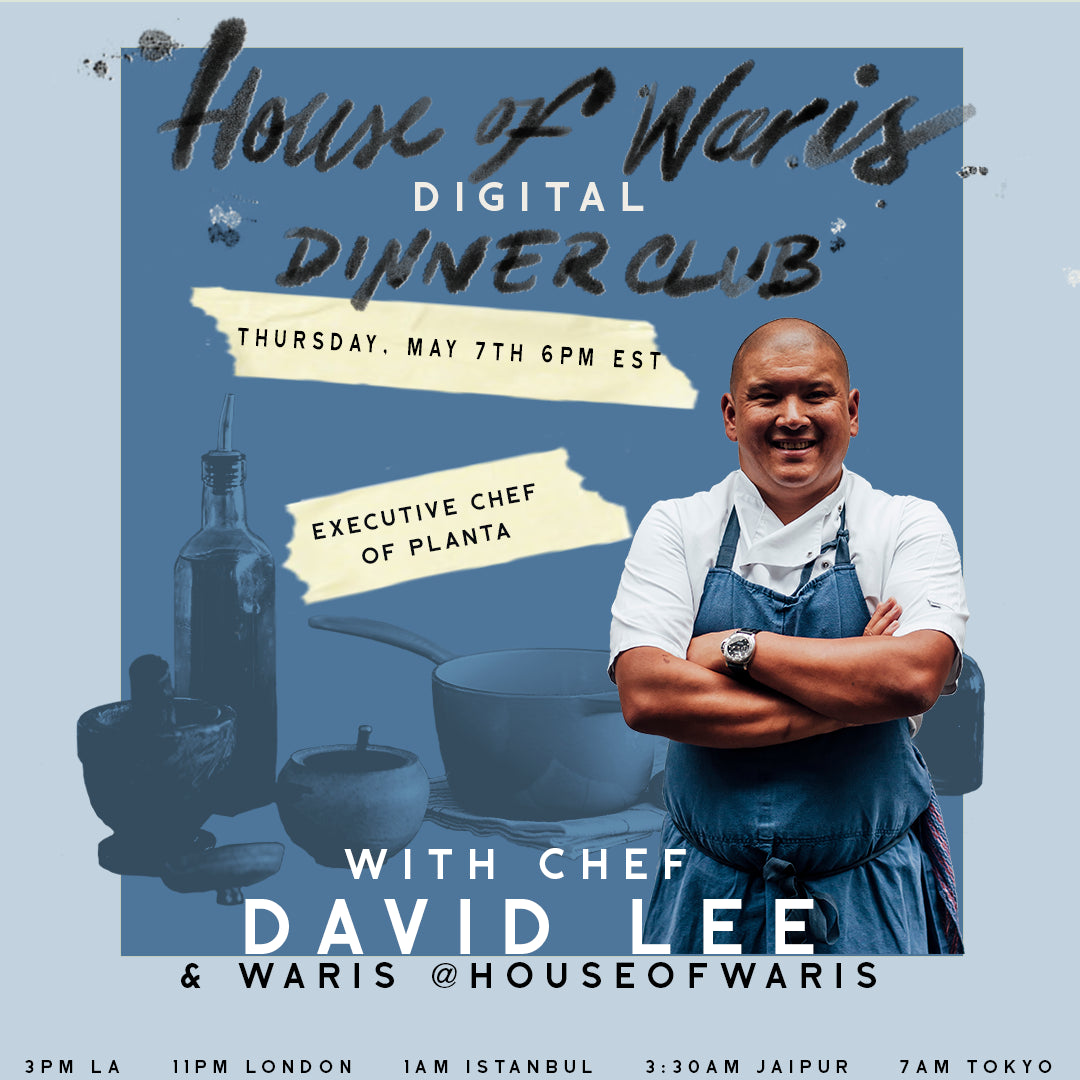 Our ongoing pursuit of celebrating wellness and community is relevant now more than ever as we pause and reflect on our here and now.
Waris went live on Instagram (@houseofwaris) with chef David Lee (@chefdavidleee) of PLANTA (@planta) on Thursday, May 7th at 6:00PM EST for our third Digital Dinner Club. 


DAN DAN HAKKA NOODLES
by PLANTA's Executive Chef & Co-Owner, David Lee
Serves Two

INGREDIENTS
(pro-tip: order Amazon Prime for some of the more traditional ingredients if you don't have an Asian supermarket nearby or bodega you can hit up)

NOODLES
+ 250 g shanghai noodles (yellow noodles) - can substitute with Udon of other long noodle
+ 50 g spinach

THE DAN DAN "MEAT SAUCE"
+ 100 g kamut - can substitute with farro
+ 2 tbsp canola oil
+ 2 tbsp suimiyacai (fermented mustard leaf)
+ 2 tbsp Shaoxing (cooking wine)
+ ¼ tsp dark mushroom soy sauce - can substitute with regular soy sauce
+ ¼ tsp five-spice, ground
+ 1 tsp hoisin sauce
+ 2 tbsp tahini paste
+ 2 tbsp Kikkoman tamari soy sauce
+ 1 tsp sugar
+ ½ tsp Szechuan peppercorns, ground
+ 1 tsp Korean chili flakes
+ 1 clove garlic, chopped

GARNISH
+ Cilantro - optional, but preferred!
+ 100 ml coconut milk
+ Lime


WHAT YOU'LL NEED TO DO

MAKE THE "MEAT SAUCE"
+ In a pot add the kamut to 5 cups of boiling water.
+ Reduce the heat to low and let the grains simmer for 45 to 50 minutes.
+ The kamut is ready when it is tender and chewy. Drain any excess liquid.
+ In a wok or sauté pan, heat 2 tablespoons of canola oil over medium heat, sautée the suimiyacai and cooked kamut together.
+ Next, deglaze with shaoxing cooking wine, dark mushroom soy sauce, and five-spice powder. Cook until all the liquid is evaporated.
+ Add the remainder of the "meat sauce" ingredients to the wok or pan. Taste and adjust seasoning if you like.
+ You can loosen it with more hot water, add more chili flakes if needed.

NOODLES
+ Cook the noodles in boiling water, for four minutes. Remove noodles, but keep the water.
+ Blanch the spinach in the noodle water. Remove spinach.
+ Place cooked noodles and spinach in a large bowl.
+ Add the Dan Dan "meat sauce".
+ Pour coconut milk. This will make the sauce creamy.
+ Garnish with cilantro and squeeze a quarter of a lime over top.
+ Mix everything together.
+ Enjoy!


THE STORY OF PLANTA
Founded in 2016, PLANTA is a destination restaurant for innovative plant-based cuisine in Toronto and Miami, with more locations coming soon to New York City, and across the globe. 
PLANTA's vision goes beyond taking animals off the plate — it exists to bring guests an uncompromising restaurant experience that champions environmental sustainability. Under Chef David Lee, PLANTA proudly offers fare that uses high-quality ingredients from ethical suppliers.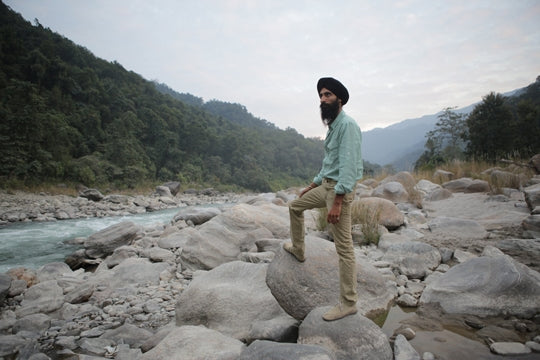 Title for image